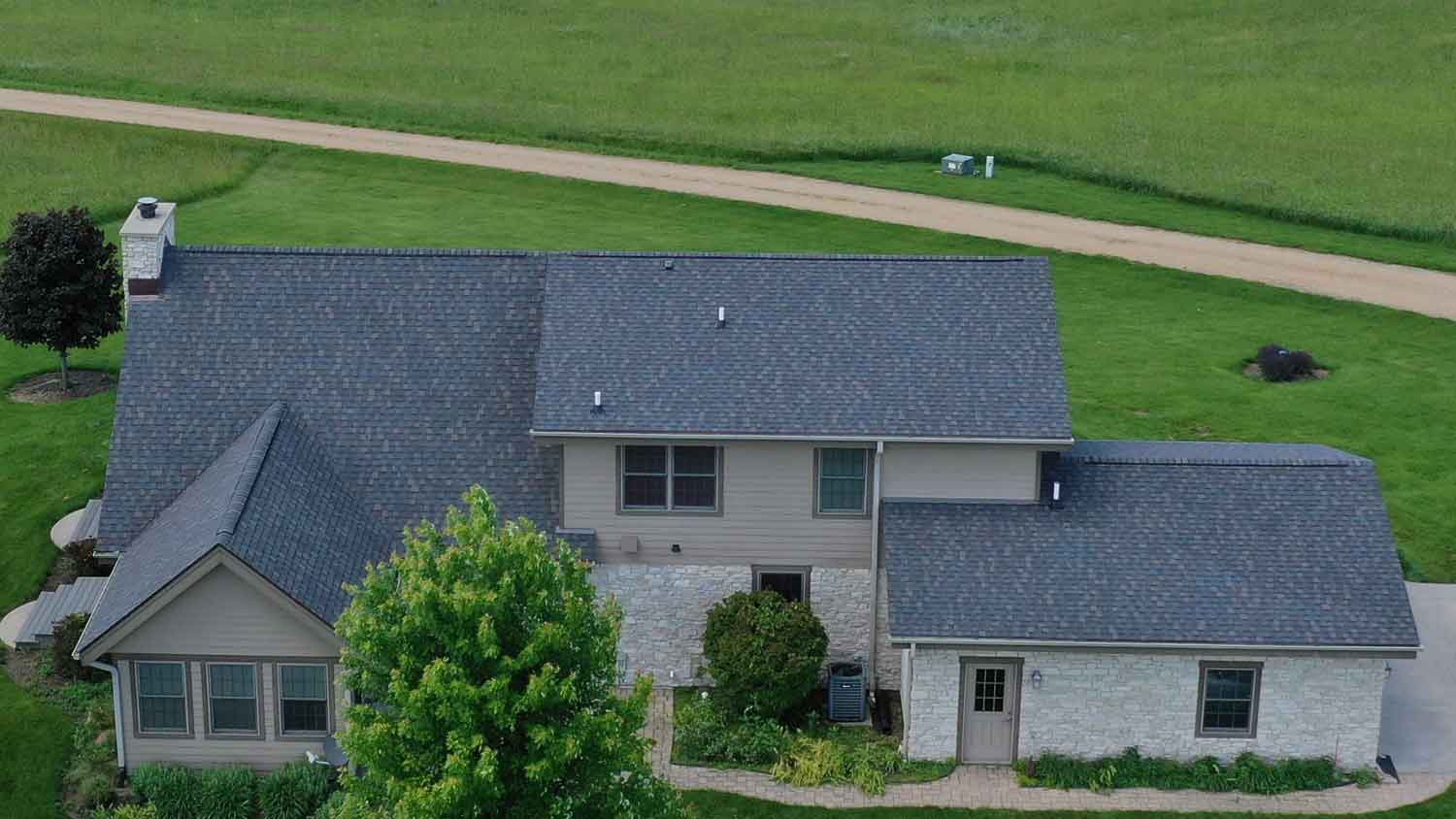 Stockton Roof Repair & Replacement Facts To Consider
Stockton is a great place for anyone looking for a home, no matter what their long-term goals are. Whether you're looking to stay in your Stockton home or list it on the market for sale, it's important to keep an eye on the Stockton, IL, housing market when investing in roofing-related repairs or replacements.
Elevated Roofing has the experience and expertise necessary to provide insight into how the current Stockton housing market is performing compared to its historical data. This ensures that any roofing project will be an investment in your home and prepare it for whatever future lies ahead of the market for sale.
One thing we can guarantee when it comes to roofs is no matter how great the quality of work or materials are, at some point in a homeowner's life they will have to replace or repair their roof. And Stockton, IL is no exception.
Important Roofing Stats & Pricing For Stockton, Illinois
The average Stockton homeowner paid $7,441 to replace their roof.
In 2023, the average cost that homeowners paid for shingle roof in Stockton is between $6,503.00 and $8,380.00.
Roof replacement quotes in Stockton, IL range from $5-$6 per square foot for material costs alone.
To compare a roofing estimate, you need to go apples-to-apples on labor, materials, surface preparation, components, machinery, and cleanup fees. 
You also have to factor in any permits required for a roofing project in Stockton, inspection or building fees, sales tax, quality of work and materials, customer service, and if any general contractors will be used.
The average lifespan of an asphalt shingle roof in Illinois (the most common residential roofing material used) is typically 20-25 years. Wood shingles and shake roofs last between 20 and 30 years. Metal roofs can last 40-50 years.
5-Year Guarantee on Your Roof
Our Guarantee To You Stockton
Stockton, IL residents can rest easy with Elevated Roofing contractors handling their roof repair or replacement. We back all of our work with a 5-year guarantee for all residential roofing projects. This peace of mind gives you the confidence to invest in a new roof with us and be covered against any leak or problem for five years without worrying about any additional costs. With the assurance that Stockton homeowners feel when they choose Elevated Roofing to tackle their residential roofing projects, no one else should even be considered!*
Matt Wallace
"Matt and his crew performed a variety of interior and exterior work at my house at Apple Canyon Lake. Every step of the projects were done with great attention to detail. Since we were not always around as the project was at our vacation home, Matt made sure to keep us informed by communicating every small detail that we needed to know about. The finished product was done on time and the quality is top notch. I highly recommend Matt for any house project."
Jacquie Meli
"I was so impressed when Matt got back to me right away about the leak in my ceiling. He was knowledgeable about what the problem might be and was on top of getting it fixed quickly. He took before and after pictures so I was able to understand what the problem was and how it was repaired. He stayed in touch with me throughout the process which was important to me and I would use his services again."
Trevor Schultz
"Very professional. Extremely fast tear out and install. Drone photos afterwards. Larger gutters look nicer and are the standard they use."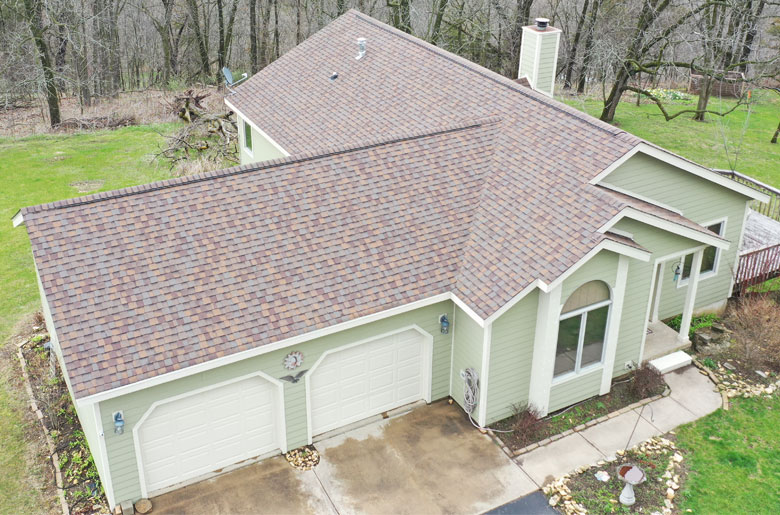 Stockton's Go-To Roofers
Stockton residents looking to invest in a new roof can be confident turning to Elevated Roofing contractors. For all your residential roofing needs, we offer an unparalleled level of quality and trustworthiness.
With years of experience and dedication to excellence, Elevated Roofing is Stockton's leading choice for new roof installation. Although it isn't cheap, purchasing a new roof with confidence can go a long way toward preserving the lifetime of your residential property.
Stockton, IL, is the proud home of Elevated Roofing. This local residential roofing company is dedicated and committed to ensuring Stockton's roofs are installed with the highest standards of excellence. Our small but expert team of roofers puts pride first in our work: beauty and durability are essential for everything we do.
Unlike many other companies, not only do we want to make sure Stockton has the best roofs around – but it's also important to us that we can drive around town feeling proud of our workmanship every day.
Top Quality Roofing Contractors & Materials
We understand that your roof forms the backbone of your home's defense system. We proudly stand apart from other local roofers due to our emphasis on providing quality roofing at an unbeatable price without sacrificing customer service.