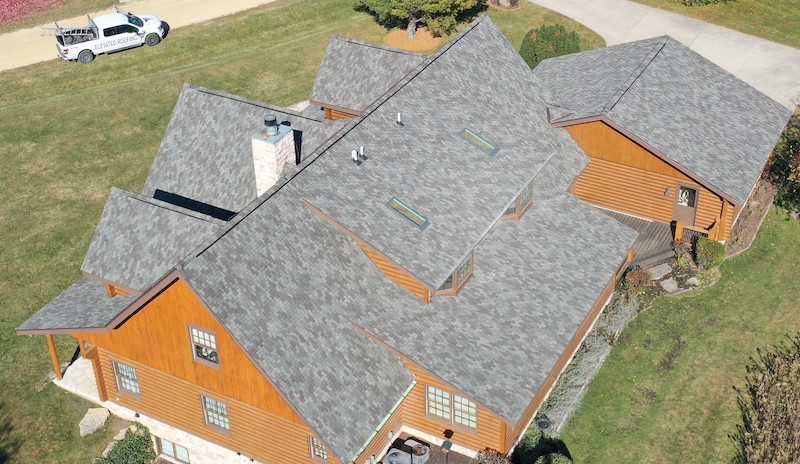 Elevated Roofing services do a lot more in addition to putting a roof over people's heads. We provide a range of roofing services that elevate industry standards for roof installation, roof replacement, roof repair, roof insurance damage claims, and roof maintenance. Customer satisfaction is our primary motivation to ensure you and your family stay safe and comfortable with a great looking, long lasting roof over your heads.
Though perhaps a roof is the last thing people think about in terms of what makes a building's appearance look good, in fact a quality roof is an essential aspect of any building construction. Your roof protects a building and the people who live in it from harsh weather conditions, as well as literally "topping off" its styling. A well-maintained roof not only adds to structural integrity, but also adds to its aesthetic value. Investing in a high-quality roofing service as well as maintaining it is critical to ensure a home's longevity and durability.
Michael Kozlowski
"Matt from Elevated Roofing replaced a roof on my rental property and did an outstanding job. They take no short cuts-- just quality work you can count on for years. Great customer care and service."
Satisfied Customer
"Hi- Excellent on time as they said. When they left, everything was cleaned up and hauled away. VERY PLEASED."
Trevor S.
"From the time I called, I felt like I was a priority. The roof and gutters look amazing. The roof was done in a day and the gutters half a day, at most. No mess left behind at all."
Brianne Beach
"They did an amazing job on my roof, gutters and fascia! On time and very professional! I would recommend this company to anyone if you want good, quality and honest work! Great experience overall!"
Keep Your Home Safe & Comfortable with Elevated Roofing Services
Elevated roofing services employ experienced roofing professionals to install, fortify, or repair your roof. When you look up, you look at "elevated" quality roofing. We work with our customers to provide guidance in making the right roofing decisions that provide the best outcomes. We take into account cost, durability, the type of home you have, your specific location and risk factors, and the desired appearance you want to help you attain the best roofing solution for you and your family.
Roof Inspection
Before any roof service is conducted, a licensed, trained, and experienced roofer looks for missing shingles, pooling water, cracks or holes, mildew or mold, rooting wood, and pest infestations, as well as underlying structural conditions to determine if a new roof or repair is warranted. Equally important, We take an accurate measurement of your roof to provide an accurate quote for services and recommend a maintenance plan to extend the useful life of your roof.
Roof Repair
Roof repair involves fixing minor roof damages, such as leaks, loose or missing shingles usually caused by hail, wind, or fallen branches. Elevated Roofing professionals assess whatever problems you are experiencing, identify the root cause, and fix it to prevent any further damage. Roof repairs are not something you can afford to put off. Effectively repairing your roof as soon as a problem occurs prevents likely further deterioration and ensures the continued safety and integrity of your home.
Fast Completion. Top Quality. Incredible Customer Service. Guaranteed.
Choosing Elevated Roofing for any roof service from maintenance to a full replacement is a wise investment that pays off with a longer lasting and better looking roof that improves the value of your home and the safety of your family.
Elevated Roofing is a trusted roofing contractor conducting business in Stockton, Rockford, Galena, Apple River, Lanark, and the surround Illinois areas. We deliver the highest quality roof installation, replacement, repair, insurance damage claim, and maintenance services.
We stand by our work by offering a five-year guarantee on your new roof: in the unlikely event there is a leak or any problem, we fix the problem free of charge. We also only use the highest quality roofing products and underlayment materials.